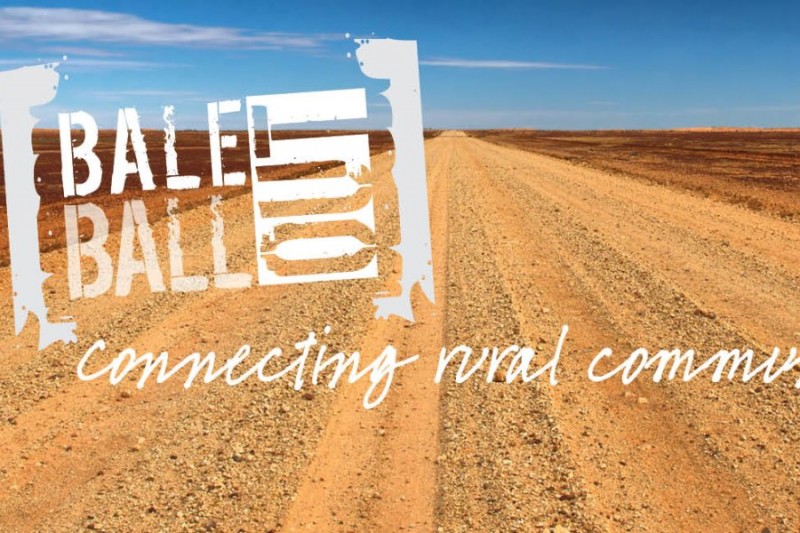 Bale Out Ball is focused on supporting Australian agriculture and revitalising rural communities. The aim of the initiative is to bring rural families and communities together and provide a social outlet for Australian farmers, while supporting agricultural regions and raising money to assist with drought relief. This will be done through events organised for the community, by the community. Any money raised will go to Buy a Bale, Aussie Helpers and back into the host community.
Bale Out Ball Inc will host local events but, more importantly, provide an events pack to assist other communities in hosting their own events.
As it stands they have almost 16,000 likes on
Facebook
if they could get each person who follows their page to donate a dollar they could raise a massive amount of money to spread their wings and head nation wide as well as donating money to the drought relief across Australia. By also helping them we can provide many more events and get packs together for other communities to host their own events
Since establishing in March 2014 they have held 3 successful events , raised money for local communities and most importantly got people in rural communities talking again , smiling again and giving people something to look forward to in tough times. In the next 12 months they hope to spread our wings and go nation wide, however they do need your help so they can help others .
These three events are the the first of many that will help encourage rural communities to come together and discuss their issues. As we all know, talking about our problems is one of the best ways to help overcome life's hurdles and this Ball, along with others, aims to give rural communities a chance to be open in their discussion.